Help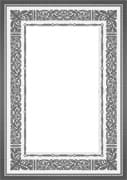 An Example for HumanityHow the Prophet of Allah, sallallaahu 'alayhi wa sallam, dealt with his family, relatives and those around himHow the Prophet of Allah, sallallaahu 'alayhi wa sallam ...
more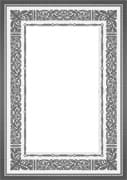 This is an exquisite collection of incidents from the life of the Prophet (S), stories from our Islamic Heritage, and thought-provoking anecdotes from the life of the author. The aim of the book is to train the reader to enjoy living his life by practicing various self-development and inter-personal skills. What is so compelling and inspiring about this book is that, in order to highlight the benefit of using social skills, the author draws from the lives of the Prophet (S) and his Companions. ...
more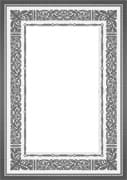 Imam Muslim (Muslim ibn al-Hajjaj) was born in 202 AH in Naysabur (817/818CE) and died in 261AH (874/875CE)also in Naysabur. He traveled widely to gather his collection of ahadith (plural of Hadith), including to Iraq, Saudi Arabia, Syria and Egypt. Out of 300,000 hadith which he evaluated, approximately 4,000 were extracted for inclusion into his collection based on stringent acceptance criteria. Each report in his collection was checked and the veracity of the chain of reporters was painstakingly established. Sunni Muslims consider it the second most authentic Hadith collection, after Sahih Bukhari. However, it is important to realize that Imam Muslim never claimed to collect all authentic traditions as his goal was to collect only traditions that all Muslims should agree on about accuracy. ...
more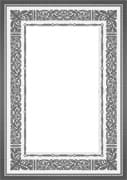 Fundamental understanding of Tawheed (Monotheism) and different forms of Shirk. A valuable book by Dr. Abu Ameenah Bilal Philips. ...
more
In the Introduction to The Qur'an, the distinguished Islamic scholar M.A. Draz, one of the Muslim world's most erudite authorities of this century, sets out ...
more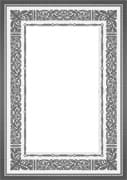 The motivation of this book is to publish a clear and concise material about Islam. It aims to construct a basic introduction to the fundamental beliefs and practices of the Islamic faith. ...
more

The descriptions of creation in the Qur'an are primarily messages from God, rather than factual or historical accounts. ...
more
is the only Sovereign, Self-Existing, non-created Being to whom everything else owes its existence and completely depends on for survival and power ...
more

A short pamphlet that discusses some of the beauties, benefits and unique aspects of the religion of Islam as compared to other religions and beliefs. ...
more

PrefaceAs-Samad (The Eternal Refuge)Al-Hafiz (The Ever-Preserving)Al-LateefAsh-Shafi (The Healer)Al Waki'l "The Trustee"Ash-Shakour (The Most Thankful)Al Jabbaar (The Compellor, The Rest ...
more
Fajr

00:00

Dhuhr

00:00

Asr

00:00

Maghrib

00:00

Isha

00:00