Help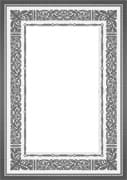 This is a short whose author has endeavored to present to us what the Prophet and his companions maintained in the most serious area of faith, which is the area of beliefs. He also explai ...
more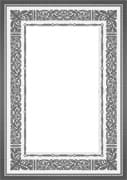 The Islamic Religion (Deen)The Pillars of IslamThe Fundamentals of Islamic CreedObjectives of Islamic Belief and Creed ...
more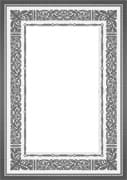 Al-Qur'an, the main source of the Islamic faith, is a book believed by its followers, the Muslims, to be completely of Divine origin. Muslims also believe that it contains guidance for all humankind. Since the message of the Qur'an is believed to be for all times, it should be relevant to every age. ...
more

This book, The Message of Islam, begins by asserting the important fact that the faith of Islam, its worship, rules governing people's transactions and all its teachings have remained the same as they were taught by Prophet Muhammad (peace be upon him) over fourteen hundred years ago. No change or alteration has ever been introduced into them and any deviations from the message that have arisen are because it is Muslims themselves who have changed. Therefore, when individual Muslims commit deeds that Islam prohibits their actions do not reflect Islam. ...
more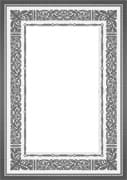 1 – Introduction-12 2 – The Declaration of Faith-16 3 – The Prerequisites of the Declaration of Faith-23 4 – Love and Hate and the Declaration of Faith-33 5 ...
more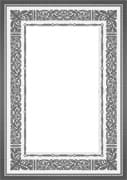 This is an exquisite collection of incidents from the life of the Prophet (S), stories from our Islamic Heritage, and thought-provoking anecdotes from the life of the author. The aim of the book is to train the reader to enjoy living his life by practicing various self-development and inter-personal skills. What is so compelling and inspiring about this book is that, in order to highlight the benefit of using social skills, the author draws from the lives of the Prophet (S) and his Companions. ...
more


PrefaceAs-Samad (The Eternal Refuge)Al-Hafiz (The Ever-Preserving)Al-LateefAsh-Shafi (The Healer)Al Waki'l "The Trustee"Ash-Shakour (The Most Thankful)Al Jabbaar (The Compellor, The Rest ...
more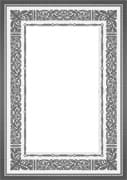 The E-Da`wah Committee in Kuwait is pleased to present this short publication which contains a collection of 10+ authentic Prophetic hadiths on the excellence of the mon ...
more
Fajr

00:00

Dhuhr

00:00

Asr

00:00

Maghrib

00:00

Isha

00:00