Help
Sheikh Zaid al-Qoroon: After Shurahbeal bin 'Amr Al-Ghassani had killed the prophet's dispatched messenger, Al-Harith bin 'Umari Al-Azdi to the ruler of Al-Busra, the prophet sent an expedition lead by Zaid bin Haritha where they fought the Roman in M'utah.
Sheikh Abdullateaf Al-Ghamdi: M'utah ...
Continue Reading
View all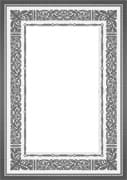 It is an amazing scene that deserves reflection and contemplation. It is the very process of remolding the Muslim during Hajj... ...
more
Fajr

00:00

Dhuhr

00:00

Asr

00:00

Maghrib

00:00

Isha

00:00
People you might follow