Help

Sheikh Abdullateaf Al-Ghamdi: Allah has perfected the religion and this blessing reached every human being. The Prophet صلى الله عليه وسلم has perfected, what has been revealed from His Lord, the responsibility for clear notification.
Sheikh S'ad Al-Ghnna'm:The message from Allah ...
Continue Reading
Sheikh Ali Paqees: After Allah has completed the Prophet's message and the Prophet صلى الله عليه وسلم had seen that the fruits of his call began to overspread, he decided to perform one of the most important branches of the Pillars of Islam, which is Pilgrimage (Al- Hajj)
Sheikh ...
Continue Reading
Sheikh Zaid al-Qoroon: After Shurahbeal bin 'Amr Al-Ghassani had killed the prophet's dispatched messenger, Al-Harith bin 'Umari Al-Azdi to the ruler of Al-Busra, the prophet sent an expedition lead by Zaid bin Haritha where they fought the Roman in M'utah.
Sheikh Abdullateaf Al-Ghamdi: M'utah ...
Continue Reading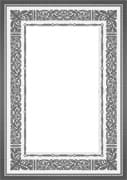 It is an amazing scene that deserves reflection and contemplation. It is the very process of remolding the Muslim during Hajj... ...
more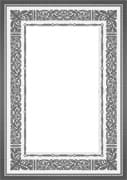 These are messages of love and exaltation for each pilgrim who has the desire to visit these blessed places and sacred precincts to assert his allegiance to Allaah The Almighty and testify that he is a Muslim who is asking for the forgiveness and pardon of Allaah. ...
more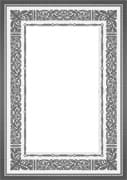 Of all the rites of Islam, Hajj is most particularly significant to the concept of unity in that it brings nations and tribes together from distant lands before their Creator. ...
more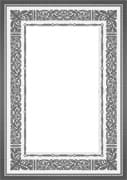 Hajj is a salient manifestation and symbol of Monotheism. It is a celebration of the Oneness of Allah Almighty, in terms of its time, place and rites. ...
more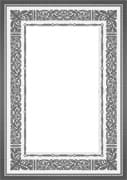 The current study analyses five translations of the Holy Quran with respect to translating the emphatic structures from Arabic into English syntactically and pragmatically through conducting a critical comparative analysis. ...
more
Sheikh Abdullateaf Al-Ghamdi: Allah, the best judge and All Knowing, granted his Messenger the victory of Conquering Mecca and people embraced Islam in multitudes, which gladdened the believers and rejoiced them to their hearts contents. Yet some of the Arab tribes refrained.
Sheikh Khaled ...
Continue Reading
Sheikh Abdullateaf Al-Ghamdi: Indeed the conquest of Mecca was the greatest victory and the manifest honor and the lavish glory by which Allah honored His righteous religion, his noble Messenger, and by wish He سبحانه وتعالى made his soldiers and honest party victorious.
Sheikh Ali ...
Continue Reading
Sheikh Zaid al-Qoroon: Amongst the expeditions the prophet dispatched was that of Ka'b bin Al-Ashraf
Sheikh Khaled al-Khalawy: Ka'b bin Al-Ashraf was the most resentful Jew at Islam and the Muslims, the keenest on inflicting harm on the prophet صلى الله عليه وسلم and the most ...
Continue Reading