Help



Deeds in these 10 days of Dhul Hijjah are valuable to Allah than anything else.



We should not lose hope because Allah is our Lord Who promised, "...as for the land, my righteous servants shall inherit it."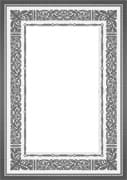 This book is unique in its approach to the Qur'an. It argues the point that only God could author such a book and that Muhammad could have never produced anything like ...
more

There are several types of fasting that have been recently adopted in western countries for therapeutic purposes. However, Islamic fasting in general and Ramadan Fasting in particular have been a ...
more