Help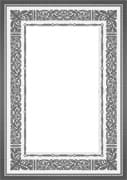 An Interactive booklet with hundreds of books and resources for inviting non-Muslims to Islam with direct links to download and share these books and interact with publishers and scholars about any topics or questions ...
more


The Prophet (peace and blessings of Allaah be upon him) said, "Islam began as something strange and will revert to being something strange, so glad tidings to the strangers." (Narrated by ...
more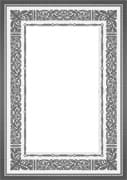 This book is directed to Muslim parents devoted to teaching the faith to their children in the times of globalization and unlimited access through technology to all that is confusing and/or contradict ...
more


The first factor of effective parenting is making Duaa for the spouse and children; the second is building a good relationship with children; the third is to be a good model for your children to follow; and the fourth is to play an active role in the education of our children...



One of the graces that Allah the Almighty bestowed upon us is the birth and mission of the Prophet, Peace and Blessings of Allah be upon Him, as well as revealing the Noble Quran to him. However, how ...
more


Deeds in these 10 days of Dhul Hijjah are valuable to Allah than anything else.



We should not lose hope because Allah is our Lord Who promised, "...as for the land, my righteous servants shall inherit it."