Help

This advice focuses on an Ideal Day in the life of a believer, one in which we are constant and consistent with the Sunnan-ar-rawaatib, salaatut Duha and feeding a poor person a meal at the time of Iftaar.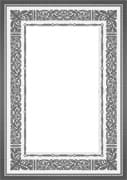 By Muhammad Ali Al-Hashemi The 'Ideal Muslim' is now in its second revised edition in English, it has been very well received by our English and Arabic readers. The author has even examined both Eastern and Western thoughts on certain issues and proved that the Islamic Ideal is superior in all cases. ...
more
I am one of those who send blessings upon the Prophet between 50 and 100 times a day, according to circumstances. I say: "Allahumma salli 'ala Muhammadin wa aali Muhammad (O Allah, send blessings upon Muhammad and the family of Muhammad)." There are some people who tell me that my sending blessings upon the Messenger of Allah is lacking. Can you tell us – may Allah reward you with good – what is the ideal way to send blessings upon the master of mankind, and is the way I am doing it really lacking?
Praise be to Allah.Sending blessings upon the Prophet (blessings and peace of Allah be upon him) is one of the greatest acts of worship encouraged in Islam, and it is one of the most beneficial supplications for a person in this world and the hereafter, and it is one of the requirements of loving, ...
Continue Reading