Help
Your child just blurted a word of profanity!? Find out how you can handle this delicate situation. ...
more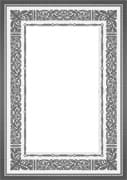 INTRODUCTION THE AGE OF RELIGIOUS OBLIGATIONRELIGIOUS OBLIGATION AND LEGAL RULINGS RECONSIDER YOUR LIFE CUT OFF IN THEIR PRIME FRATERNITY AND FRIENDSHIP LOVE AND PASSION ...
more
The many aspects of Ramadan, fasting, prayers, moral values, charity, Qur'an, family, `Eid, provide a valuable opportunity to train kids. ...
more
Discipline forms are different based on different ages. ...
more
Pay attention to your child's education from the young age... ...
more
Children in accordance to Islam are entitled to various and several rights... ...
more
Practical parenting steps ...
more
The way we raise our children and the values/goals we set for them has become a matter of competition. ...
more
Have you had a meaningful conversation together? Do you know what your child accomplished today, how he may be feeling, whether or not he has any concerns? Does your child know that you care about him? ...
more
"The grass is no more greener on the other side" married women often tell their single sisters. Whilst women will forever debate the pros and cons of married life, one thing is clear; although marriage is not all a happily ever after fairytale, there is nothing desirable about prolonged singlehood..." ...
more
Indeed, home schooling is not just a process but also a lifestyle. It's something that parents should be best acquainted with in order to give their children with the best education they need. ...
more
Give charity. Encouraging children to give charity from their own savings will reduce selfishness and teach them to be generous. They should be urged to share not only with people far away but also take them to shelters and soup kitchens where you volunteer your time together as a family. This will allow them to appreciate what they have and meet people who are (materially) poorer than them. Likewise, once they come of age, make them responsible for giving their own zakah. ...
more