Help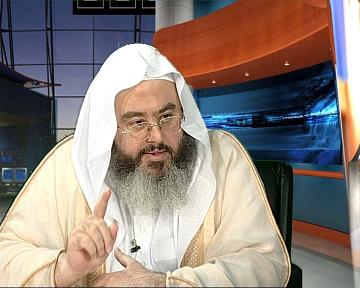 Muhammad Salih Al-Munajjid

Can you give us an idea about the Dajjaal, Al-Daabbah and Ya'jooj and Ma'jooj?
Praise be to Allaah.There follows a brief description from the Qur'aan and Saheeh Sunnah narrated from the Prophet (peace and blessings of Allaah be upon him) about these three major signs that will precede the Hour and will come at the end of time just before the Day of Resurrection.The ...
Continue Reading

In Sahih Bukhari, it is mentioned that ...70,000 of all mankind will enter paradise(!!!)
The first three generations of muslims alone probably amounts to 70,000.
Is there another explanation to this hadith?
Praise be to Allah.Perhaps you are referring to the Hadeeth about the seventy thousand who will enter Paradise without being brought to account, which was reported by the two Shaykhs (al-Bukhaari and Muslim), Ahmad and others from the Prophet (peace and blessings of Allaah be upon him). If you ...
Continue Reading

Question:
I have a few questions concerning parents
1-What right does my Mother have over me?
2-What right do I have over my mother?
Praise be to Allaah.1 – The mother's rights over her childThe mother has many major rights over her child. These rights are innumerable, but we may mention the following:(a) Love and respect, as much as possible, because she is the most deserving of people of her son's good ...
Continue Reading

Is watching TV permitted in Islaam ? If so under what coditions ?
Praise be to Allaah. The issue of watching films is not free from numerous reservations from a shar'i point of view, such as uncovering 'awraat, listening to music, spreading corrupt beliefs and calling for imitation of the kuffaar. Allaah has commanded us to lower our gaze, as He ...
Continue Reading
What is the meaning of the words "laa ilaahah illa allaah muhammadun rasool ullaah"?
Bearing witness "laa ilaahah illa allah" and that "muhammadun rasool ullaah" is the first pillar of the five pillars of Islam. And the meaning of "laa ilaahah illa allah" is that nothing worshipped is worthy of worship except Allah—it is simultaneously a ...
Continue Reading
Do you think there is any evidence that the universe has been designed by an intelligent and powerful creator?
Praise be to Allaah.We thank you for your question, and would like to answer by quoting a number of aayaat (verses) from the Book of Allaah (the Qur'aan – the scripture of Islam), then you can think to yourself about the matter and if the truth becomes clear to you, you will have no ...
Continue Reading
I was once sleeping in the afternoon after taking lunch. i had erotic dreams & sufferred from nocturnal ejactulation. when the adhan for assar was being given , i woke up. s it was very cold i could not take a bath. i washed the semen off from my pants, did taimyum and continued with my asaar prayers. did i do the right thing? is it necessary to take a bath after having a wet dream or is it suffficeient to wash off the semen & do wadoo to become clean. In fact in view of the cold i tokk bath only after a few days, & contined to perform salat all these days using the same garment. i hope i have put the problem before u lucidly
Praise be to Allaah. It is the mercy of Allaah towards His slaves that the obligation to do certain duties no longer applies when one is unable to do them, because Allaah says (interpretation of the meaning): "Allaah burdens not a person beyond his scope" [al-Baqarah ...
Continue Reading
please oh brothers could you please tell me how a woman could perform wudu for my wife and also could you please tell me how to say ayat al kursi in arabic words but english text as iam yearning to learn the beautiful ayat which the almighty has mentioned so much about him self.please please could you answer this one asmy heart is yearning for it. may allah bless our beloved prophet and his family and his companions.
Praise be to Allaah. Firstly we praise Allaah for having guided you and opened your heart. We ask Allaah to make us and you steadfast in obeying Him. We appreciate your efforts to learn about your religion and we advise you to strive to acquire knowledge so that your worship will be correct. ...
Continue Reading
Can you please explain the conditions of Laa ilaaha ill-Allaah (knowledge, certainty, etc), and tell us the rulings on one who does not attain them and one who is ignorant of the meaning of Laa ilaaha ill-Allaah?
Praise be to Allaah.The conditions of Laa ilaaha ill-Allaah. Shaykh Haafiz al-Hukmi said in his poem Sullam al-Wusool : "Knowledge, certainty, submission and following. So listen to what I say.Truthfulness, sincerity and love. May Allaah help you to do that which He ...
Continue Reading
I have read that no man has seen Allah (S) in this life, not even the prophet (SM) in his mira'j. The book has been written by Sk. Abu Ameenah Bilaal Philips. Now, I have heard from one scholar from my country that Imam Malik saw Allah (S) hundred times in his dream. Is that possible? May Allah (S) reward you.
Praise be to Allaah.Seeing Allaah in reality (as opposed to in a dream) is not possible in this life, although no doubt it will happen after death. This is not because seeing Him is impossible in itself, but because Allaah has willed that it should not happen. This is for many reasons, some of ...
Continue Reading
As Salam Wahalakum, Brothers and sisters My question is kind of puzzling but I think it is important My question is: Is a man suppose to shave his legs if his hair grows big like we do to over private parts? I 'm asking this question because most of my friends do it and I didn't because I was never told. So please answer this question and don't leave it as joke. Thank You
Praise be to Allah,We would never consider your question as a joke for the reason that you do what you are supposed to do by asking about something you don't know its ruling.At the age of our Prophet Mohammed (Peace Be Upon Him) someone, called Abu-Refaa, may Allah be pleased with him, came ...
Continue Reading