Help

What are the Virtues of the Day of Arafaah?
Praise be to Allaah. 1. It is the day on which the religion was perfected and Allaah's Favour was completed. In Al-Saheehayn it was reported from 'Umar ibn al-Khattaab (may Allaah be pleased with him) that a Jewish man said to him, "O Ameer al-Mu'mineen, ...
Continue Reading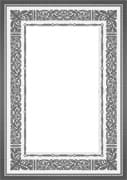 An authentic reference and guidance for Hajj and Umra. Compiled and presented by Talal bin Ahmad Al-aqeel and published by Ministry of Islamic Affairs, Waqf, Daw'a and Irshad. ...
more


View all

View all