Help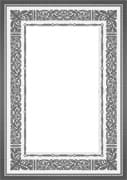 A Calm Dialogue with the Rationale behind the Justifications Made for Partaking in and Congratulating the Christians on their Holidays. ...
more




Is it permissible to pray in a mosque where the ground floor is controlled by the Shi'ah and the Sunnis control the upper floor?
Here in Azerbaijan there is a city in which there is only one mosque. This mosque was built at the end of the nineteenth century, and as you know, the majority in Azerbaijan are Shi'ah, and that is also the case in this city.We found out that the mosque in this city was built by six people, ...
Continue Reading
People you might follow