Help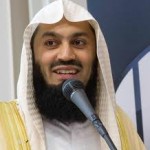 Ismail Musa Menk (Mufti Menk)



A Short Reminder about what Muslims should do in the current situation of COVID 19 outbreak




The more a nation turns away from being concerned about Halal and Haram, the deeper they fall into the cluthches of Satan in other matters.






The Third Lecture of Mufti Menk at the Straight Path Convention in Kuala Lumpur, Malaysia. A perfect reminder about purpose of life and preparation of death in a real manner.



Learn how to exploit the Blessed Month of Ramadan and how to keep doing good deeds after it.



Seeds of Guidance are the driving force to every Muslim to follow the right path.