Help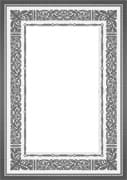 The Birth of JesusAllah, Exalted be He, is far and Above Having a ChildJesus was Aided by Clear SignsThe Descent of Jesus before the End of the WorldJesus: His Attributes and Virtues ...
more

Does Islam encourage hostility to Christians?
Dr. Ragheb El-Sergany
Some fanatics accuse Islam of bigotry against Christians and incitement to hate them. They back their false claim by Quranic verses which they misunderstood them or purposely misinterpreted them. Some of these Quranic verses ...
Continue Reading