Help
The descriptions of creation in the Qur'an are primarily messages from God, rather than factual or historical accounts. ...
more
One Qur'anic verse gives a powerful argument to convince humans that they must have a Creator Who created them ...
more
God's Names and Attributes are those qualities that give correct understanding of what God truly is. ...
more
is the only Sovereign, Self-Existing, non-created Being to whom everything else owes its existence and completely depends on for survival and power ...
more
In the Introduction to The Qur'an, the distinguished Islamic scholar M.A. Draz, one of the Muslim world's most erudite authorities of this century, sets out ...
more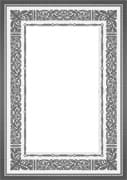 This book is unique in its approach to the Qur'an. It argues the point that only God could author such a book and that Muhammad could have never produced anything like ...
more