Help

Lying is an evil characteristic, which all religions and systems of ethics warn against and which man's innate common sense (fitrah) agrees that it is wrong. Those who possess chivalry and sound r ...
more
Islamway Website Wishes The Muslims around the world a happy & blessed Eid.. Read: Etiquette of Eid ...
more
Dust clouds from only one volcano strike a whole continent with terror and fear, paralyze its aviation movement, so how will be the matter if many volcanoes erupt? This matter really is worth contem ...
more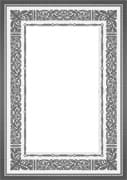 Faith in the Last Day is to believe that mankind will be resurrected and recompensed for their deeds. It is to believe in everything that has come to us in the Book and the Sunnah concerning the description of that Day. ...
more

Question:
I have a few questions concerning parents
1-What right does my Mother have over me?
2-What right do I have over my mother?
Praise be to Allaah.1 – The mother's rights over her childThe mother has many major rights over her child. These rights are innumerable, but we may mention the following:(a) Love and respect, as much as possible, because she is the most deserving of people of her son's good ...
Continue Reading
Fajr

00:00

Dhuhr

00:00

Asr

00:00

Maghrib

00:00

Isha

00:00
People you might follow