Help

The word Ramadaan comes from the noun Ramad, which refers to "the heat of the stones arising from the intense heat of the sun." The ninth month was named Ramadaan because when the Arabs changed the names of the months from the ancient language, ...
Continue Reading

In the Name of Allâh, the Most Beneficent, the Most Merciful

Performance of Salah

1.Intention (it is a determination in the heart that you are performing a particular Salah; not to be uttered).

2.Face the ...
Continue Reading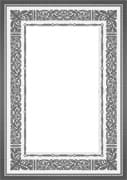 All praise be to Allah, The Lord of all Worlds and we bear witness that there is no god but Allah alone, free from all partners and Protector of the Pious. We bear witness that Mohammed is His slave and messenger; may salutations and peace be upon him and his family and companions. ...
more
Fajr

00:00

Dhuhr

00:00

Asr

00:00

Maghrib

00:00

Isha

00:00
People you might follow