Help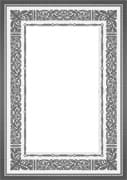 This book discusses the Islamic approach to sex and how to satisfy sexual desires in the proper and beneficial way. When conducted in the proper and lawful manner sex may be elevated to the rank of worship and a Muslim is rewarded for it as he or she is rewarded when doing other good deeds. ...
more

View all

Why is Allah always reffered as 'He'? I ask this because my teacher in class raised this issue.

The Fatwa Department Research Committee - chaired by Sheikh `Abd al-Wahhâb al-Turayrî Allah says: "He created the pairs, male and female." [Sûrah al-Najm: 45]Allah is the Creator of both sexes. We do not attribute being male or being female to Allah. We only ...
Continue Reading