Help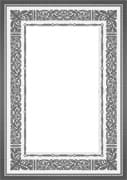 This book discusses the Islamic approach to sex and how to satisfy sexual desires in the proper and beneficial way. When conducted in the proper and lawful manner sex may be elevated to the rank of worship and a Muslim is rewarded for it as he or she is rewarded when doing other good deeds. ...
more

View all

This is an extract of the rulings related to Ramadan for women from Shaykh Muhammad ibn Saalih Aal 'Uthaymeen's rulings on female bleeding entitled Ithnaani wa Khamsoona Su'aalan 'an Ahkaam il-Hayd (Fifty-Two Questions on the ...
Continue Reading

View all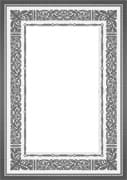 This book is directed to Muslim parents devoted to teaching the faith to their children in the times of globalization and unlimited access through technology to all that is confusing and/or contradict ...
more

In the Name of Allâh, the Most Beneficent, the Most Merciful

Performance of Salah

1.Intention (it is a determination in the heart that you are performing a particular Salah; not to be uttered).

2.Face the ...
Continue Reading
Fajr

00:00

Dhuhr

00:00

Asr

00:00

Maghrib

00:00

Isha

00:00
People you might follow