Help

In the Name of Allâh, the Most Beneficent, the Most Merciful

Performance of Salah

1.Intention (it is a determination in the heart that you are performing a particular Salah; not to be uttered).

2.Face the ...
Continue Reading

View all

To every sister who has been outraged by misogyny, this article is for you. ...
more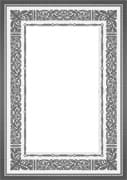 An Interactive booklet with hundreds of books and resources for inviting non-Muslims to Islam with direct links to download and share these books and interact with publishers and scholars about any topics or questions ...
more
Fajr

00:00

Dhuhr

00:00

Asr

00:00

Maghrib

00:00

Isha

00:00
People you might follow